I promise it isn't because we don't want you here.
People seeing the English wildlife is the only way it will flourish.

So for farmers and game keepers this time of year is stressful to say the least. With lambing time and nesting time not to mention our changing seasons, you may wonder why you get a grumpy gamekeeper or farmer asking you to keep your dog under control or if you could please not walk your dog there. Don't worry I have been there on both ends of that smoking barrel, especially in Scotland with the right to roam over as many acers as you like it is hard for our countryside community to deal with it.
Lambing time runs March – May (depending on where you go in the UK) this is a time of spring, new life and grumpy tired farmers. It isn't just a case of lambs hitting the ground and away they go, there is so much more to worry about from harsh weather, vermin and poor/inexperienced mothers. In Scotland with the right to roam established all over the countryside, if a dog is off  a lead in a field even if it is like mine, well trained, you have to remember a dog has its own mind and it can take a tiny thing for a dog to think "what is that, ill go and see". If a mother is disturbed and looses her lamb she might not find it, she will soon accept it is gone and even if it is just down the field to her its lost. The ewe can reject it if it has been lost for a long period of time and some even forget all together they have even had a lamb. In some breeds (Blackies) even if your dog is on a lead this is enough to upset them. Being hill sheep they rarely get human interaction and this can make them flighty.
Now imaging being a farmer having kept your ewe in fit health for her to have her lamb, kept the crows away which can peck out the eyes and tongue of a new born lamb before its had time to stand up, managed to keep the lamb warm in its first few moments while it gets to its feet for that all important colostrum. Lets face it the weather in the highlands of Scotland can make that difficult, especially when we are seeing afew inches of snow in May, for a oblivious walker with a dog on or off lead to walk through a field mudding up 50+ ewes with their 1/2 lambs. Sheep are hard work at the best of times but trying to fix that without coming away with some abandoned lambs due to confusion is unlikely. I promise they are only grumpy due to stress or lack of sleep due to this busy time, they want you to enjoy the countryside as much as them.

Moving on the April-June this is ground nest birds and also when our deer's have their fawns. This is when our gamekeepers and wild life conservationists are hard at work protecting this all important time of year. One bad breeding year can take years and years to recover. This is a huge time when we want dogs to be on a lead and at your side at all times, this is so you can see the nest and as much as we would all love to see a deer fawn, a mother will leave them unattended for long periods of time while she eats and only return when it is safe to do so. Ensuring predictors do not follow her to her newborn. Imagine a dog even if friendly unsettling the fawn or having the fawn follow the dog leaving the location the mother has placed it and will remember.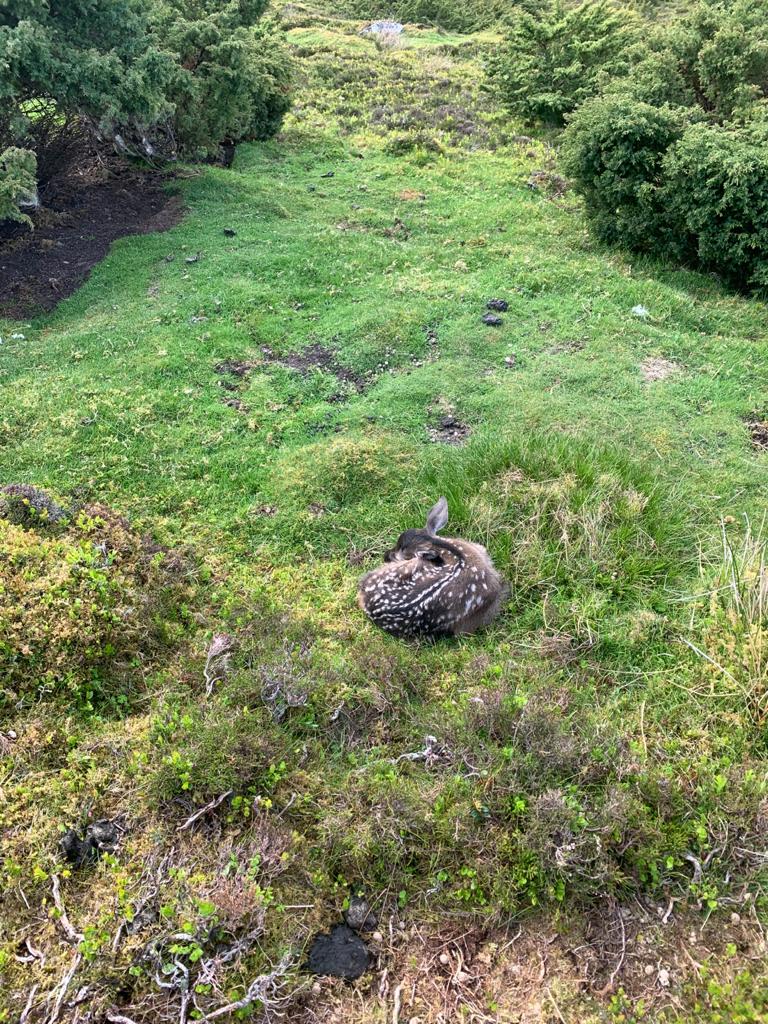 In the view of ground nesting birds, if you venture off the tracks or allow your dog to run free, we all know how good a dogs sense of smell is and to them its just a very tasty egg but to the gamekeepers and wildlife conservationists it is a Red Listed endangered species (Lapwings, plover and oystercatcher naming afew) being disturbed or worst the nest being ruined, killing chicks or eggs. Keeping an eye out for signage, keeping dogs on a lead and moving away if you see parents alarm calling can help these rare species and give them a fighting chance of reproducing.
Ground nesting birds are already at higher risk from predictors which is why nests and eggs are usually extremely well camouflaged and makes them hard to see or avoid, this is why we ask to keep away during these times to give them the best possible chance but if you like many love the countryside and with lockdown easing at the weather becoming warmer you just cant help yourself then please keep to well maintained visual tracks and keep your dogs on a lead, look out for them nests to avoid stepping on them or disturbing them and enjoy the beauty that is the English and Scottish countryside. The reason gamekeepers get so grumpy is they too like to see these birds flourish and be successful.
What if we all think "it will be ok, my dog will be fine" and soon we never see these native English birds grace our sky's and fill our ears with song.